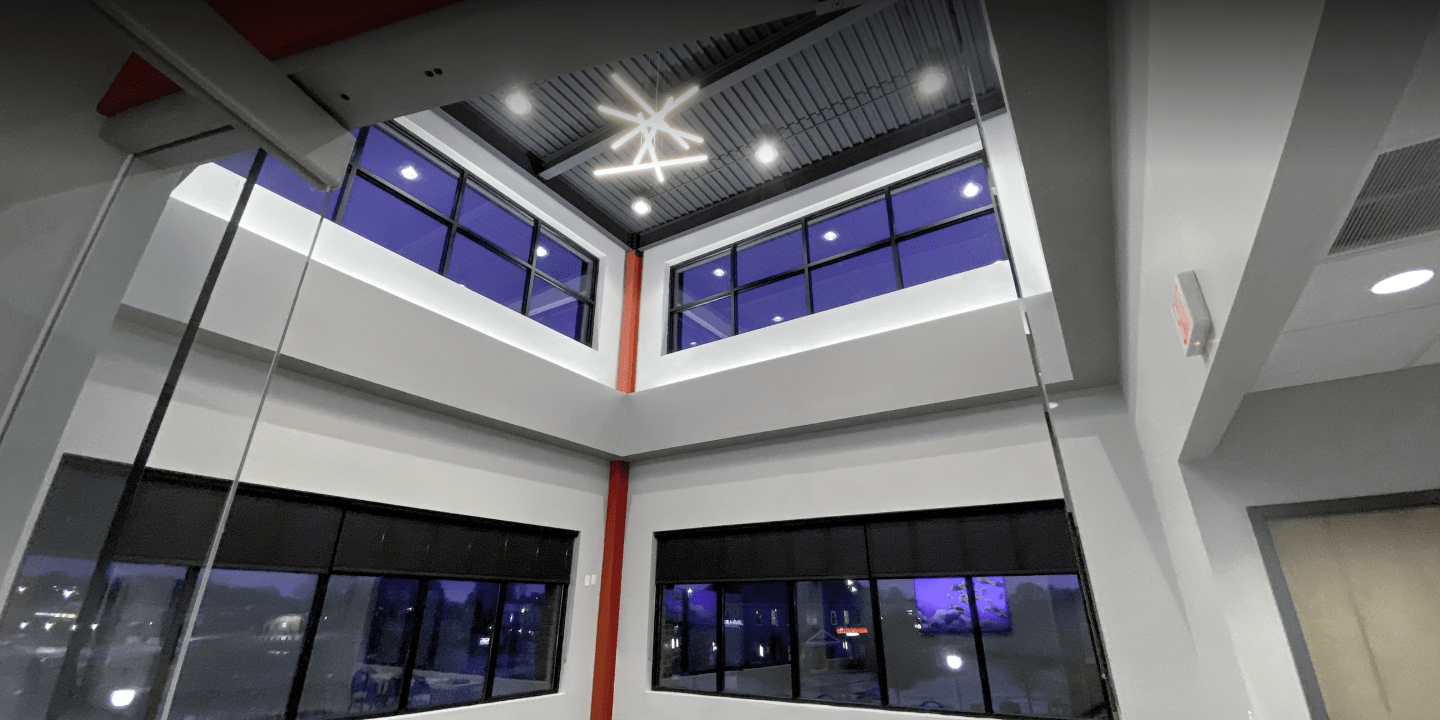 QUALITY WORK. DEPENDABLE PEOPLE.
OUTSTANDING SERVICE.
JenCon Builders is a full-service commercial and industrial construction contractor serving Charlotte, NC and its surrounding area for over 35 years. Our team combines decades of industry experience with cutting-edge technology to create a team that's ready and able to tackle every project.
Every project starts by building a relationship with each client and listening to their needs. Then, we get to work on a plan that ensures reliability, efficiency, and satisfaction in every construction project. From ground-up industrial construction to restaurant remodeling projects and office build-outs, JenCon aims to stay on time and on budget from the start of a project to its completion.
We at Home Brew Craft Beer & Smoothies wanted to take a minute to say thank you to you and your team for the outstanding work done to complete our renovations. On the customer service front, team JenCon far exceeded our expectations and the overall quality of work was outstanding. Jen and I couldn't be happier so again ….. thank you for working with us throughout our project.
Thank you for the fast and strong work!
This place is spotless and you made great progress.
Working with you is the best experience I have ever had!!! Thank you so much!!!!!!
Solid people that do what they say with the expertise to perform in a way that exceeds all expectations.
Amazing company with outstanding workers!
Please let Carroll know that Andrew and his team are simply amazing. I am so very pleased how they communicate, execute and go above and beyond to please the customer. I know that this is rare nowadays and I wanted to let him know.
This construction project represents the next chapter for our business and we are very grateful for Jencon's results-oriented approach throughout the construction project. We are impressed and appreciative of the team's dedication to finishing the project on time and within budget. Thank you for your professionalism and hard work.
Team JenCon is loaded with great people with massive amounts of talent. They did a phenomenal job on our renovations. Thank you for everything!

5 stars! ⭐️⭐️⭐️⭐️⭐️
OFFICE REMODELING & DESIGN
Create custom office designs built entirely around your business. JenCon modernizes your workspace, building offices, common areas, conference rooms, and more that create a strong first impression for guests and promote productivity for your team.
COMMERCIAL CONSTRUCTION
Build your ultimate workspace from the ground up. JenCon designs and erects completely customized buildings built around the way you work, perfect for your team, your equipment, and your customers.
RESTAURANT & RETAIL DESIGN
Make a positive impression that lasts. JenCon works to design and develop attractive restaurant and retail locations that impress customers, improve your reputation, and drive sales for years to come.
INDUSTRIAL CONSTRUCTION
Design a space built for the way you work. From high-demand power requirements and material handling to custom foundation receptacles and heavy-duty concrete, our team ensures that your industrial space can handle every project, no matter the size.
COMMERCIAL CONCRETE
JenCon's team of concrete specialists provides affordable concrete services for projects of any size. Our concrete team specializes in sidewalks, parking lots, industrial pads, building pads, foundations, and small repairs to extend the life of your concrete. We bring experience and professionalism to every project.
CAREERS
Are you interested in joining the JenCon team? We are always looking for skilled tradesmen to join our family of construction professionals. We take care of our team, delivering a team-focused workflow and industry-leading benefits that are second to none.
Employee Benefits:
Matched Retirement Savings

Medical Insurance

Paid Time Off

Continuing Education